Deepen your practice! See what's coming up in 2023-2024
Deepen your practice! See what's coming up in 2023-2024
It can be hard to get away from our day to day responsibilities for long periods of time. Taking a workshop that is closer to home is a good alternative. Spending a day or weekend in focused practice and study can bring many of the same benefits as a more extended retreat.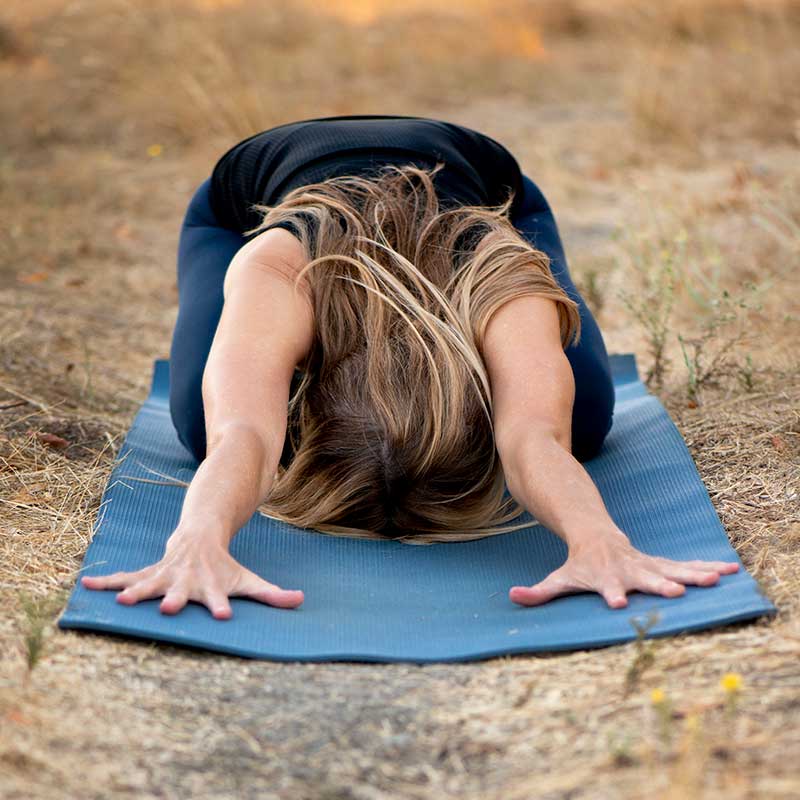 Letting Go,
Dropping In w/ Erika Trice
Sunday, December  10, 2023
2:00 PM – 4:00 PM PST
Padma Studio; Fairfax
As we head into holidays and life gets busier, it is even more important to take time out for YOU. This special class is about letting go of the demands, the "to-dos, the "shoulds" to truly drop inward and experience a deep unwinding.
We will begin with somatic movement and gentle asana then move more internally with some yin and restorative poses. The class will end with a yoga nidra practice guaranteed to relax you even more.
Props are limited, so please bring a yoga blanket, bolster, blocks if you have them, and an eye covering.
The class will end with a healing meditation. The late summer is the perfect time to do this practice.
A pilgrimage is different than a trip. It is traveling in search of having new and more expanded experiences that are life transforming. I think of leading retreats as pilgrimages. They are travel with a purpose.
I love to lead yoga retreats internationally. Traveling to places in the world where the culture is vastly different than our own has the added benefit of altering our perception of ourselves and the world around us. We see our world with fresh eyes which is really what the practice of yoga and meditation is all about. Seeing and experiencing our world fresh and anew each day.
Going on retreat gives us the opportunity to leave behind our familiar surroundings and busy schedules. We can truly focus our full attention on our practice; whether it is meditation, yoga, qigong or spiritual study. When we remove all of the habitual activities we do each day that are not supportive to us living a more wakeful life, we can realign more with our deeper values. This can help us to refine the way we live our lives on a daily basis.
Both travel and yoga reveal to us that we are all one human race living with similar hopes, dreams, desires and challenges and struggles.
Check back for dates and times